Enjoy freshly prepared drinks, snacks and meals throughout the day at our Poolside restaurants and Mediterranean inspired dining in the evening at Anadalis.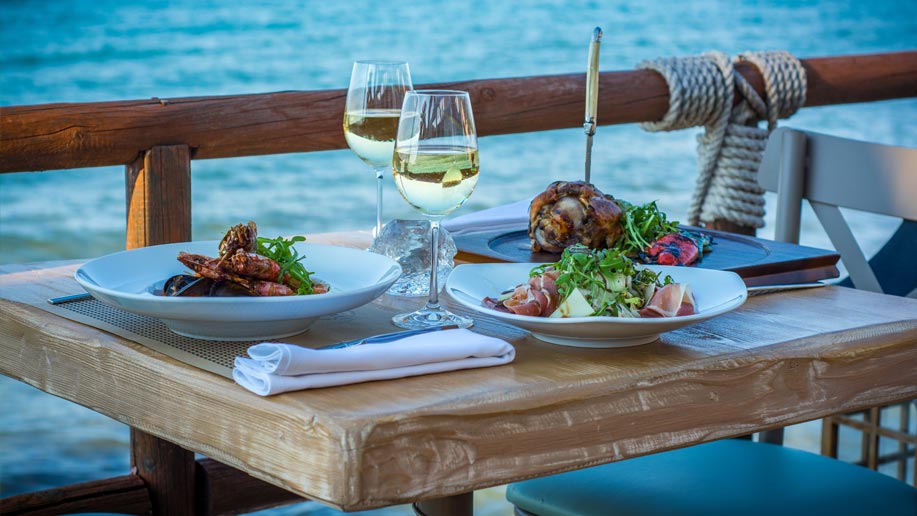 Anadalis
At Anadalis you can enjoy Mediterranean cuisine infused with sophisticated flavours, combined with a fine wine or unique cocktail. Anadalis is located at our Windmill Bay Hotel and offers evening dining by the sea, with stunning views of the lights of Zakynthos town as the sun sets.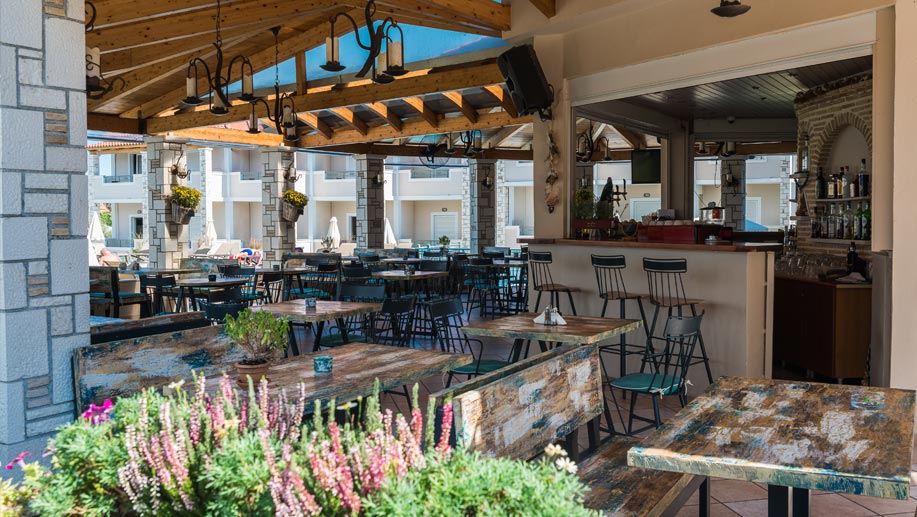 Windmill Hotel Poolside
At our Windmill Hotel Poolside restaurant, we offer delicious, freshly prepared snack and meals throughout the day and into the evening, using seasonal and local ingredients. Our friendly team will be happy to serve you drinks, ice creams and light dishes as you relax by the pool.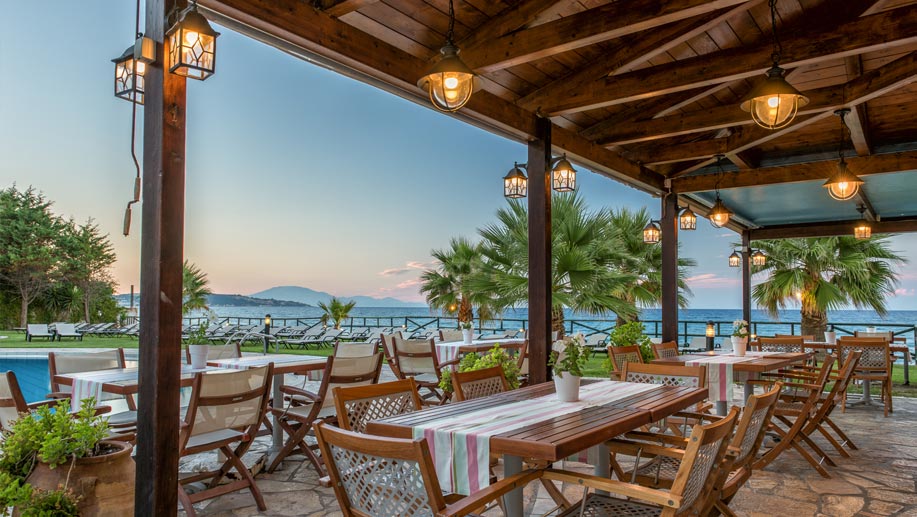 Windmill Bay Hotel Poolside
Our Poolside restaurant at Windmill Bay Hotel is open throughout the day for a cool drink, snack or freshly cooked meal. Like all our restaurants, there's something for all tastes with options for vegetarian, vegan and gluten free.